"It's Happening In The Field"
Bible-Based Teaching * Salvation & Deliverance * Mission & Outreach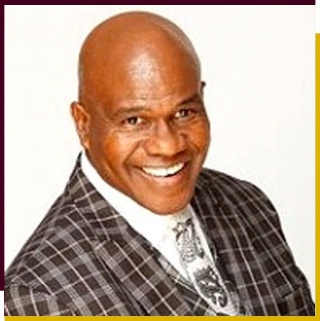 Rev. Dr. Arthur Carson, Jr.
Born August 16, 1949 in Reynolds, Georgia to the late Arthur Carson, Sr. and Ida Marie Carson, Dr. Carson is the third child of six children. Rev. Carson was reared in the central section of Orlando, Florida.
Educated in the public schools of Orange County Florida, he attended the Holden Street Elementary and Jones High School where he received his diploma in 1967. Continuing his education, he attended Central Florida Junior College for two years and went on to Morris Brown College in Atlanta where he received a Bachelor of Arts Degree in Political Science. While at Morris Brown, he served as president of the graduating class of 1971.
Rev. Carson continued his studies at the Interdenominational Theological Center, Morehouse School of Religion from 1976-1979 where he received a Master of Divinity Degree. Further graduate work was done at United Seminary in Dayton, Ohio where he received his Doctor of Ministry Degree in May 1995.
On June 17, 1973, Rev. Carson was blessed in marriage to Antoinette Reid Carson and they have two children, Darrell Phillip Carson who has served twenty years in the United States Marine Corps and Kasheida Arnett Carson. Rev. Carson has ten grandchildren.
Since the age of ten, Rev. Carson has served in various capacities in the church, church congress, associations and conventions. President of The First South Florida Youth Association, President of Congress Number Two Youth Convention, Choir Member, Junior Deacon, Sunday School Teacher, and Youth Director of Sunday School to name a few.
In 1971, he was ordained as a Deacon at Greater Fairhill Baptist Church in Atlanta, Georgia. He is a member of Greater Ephesus Baptist Church in Atlanta, Georgia. Rev. M. Davis is his Pastor. He was called to preach the gospel in October 1974. Rev. Carson preached his initial sermon in February 1975 and was ordained in January 1976. In September 1976, Springfield Baptist Church extended a call to Rev. Carson to serve as their pastor. The call was accepted on October 10, 1976 and he began his pastoral duties on November 7, 1976.
Not only is Rev. Carson a pastor, but he is also affiliated with several community, state, and national organizations: past Chairman of the Atlanta Nehemiah Housing Alliance, LLC. (Nehemiah seeks to build affordable and work force housing), past Moderator of the Mount Hermon Missionary Baptist Association, presently serves as President of the Congress of Christian Education of the Mt. Hermon MBA. He has served as the First Vice President of the New Era Missionary Baptist State Convention of Georgia and was elected and served as President of the convention from 2010-2014. Dr. Carson has also served as Chairman of the Strategic Planning Committee of the New Era Missionary Baptist State Convention of Georgia, past Chairman of the Program Committee of the New Era Missionary Baptist State Convention of Georgia, as well as Vice Chairman of the Program Committee of the New Era Missionary Baptist State Convention of Georgia. He also teaches a host of Christian Training Workshops for churches, associations, conventions and conferences including but not limited to the New Era Congress of Christian Education, the Mt. Hermon Association Congress and the Mt. Hermon Association Mission Institute. For many years he was an instructor at the Progressive National Baptist Convention Congress.
Just as Rev. Carson has a love and passion for the Word of God, he is devoted to helping and encouraging young kids within the fellowship and the community. Community outreach has been one of his hallmarks. He served on the board of the Sanders YMCA, and currently serves on the executive committee of the NPU-G community organization.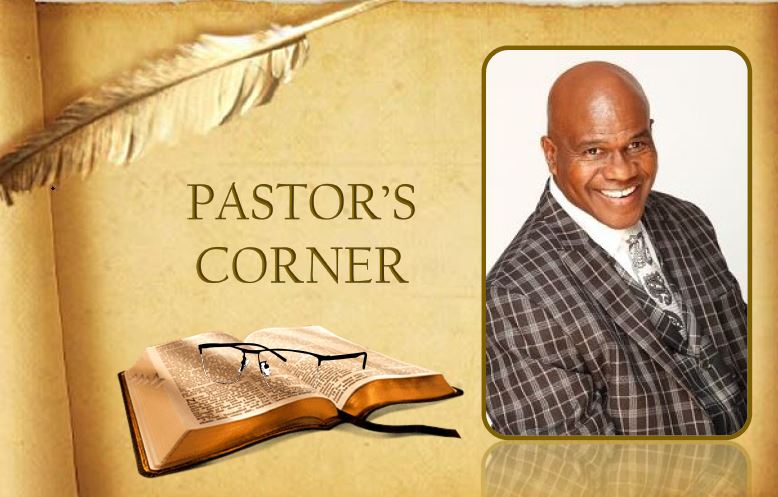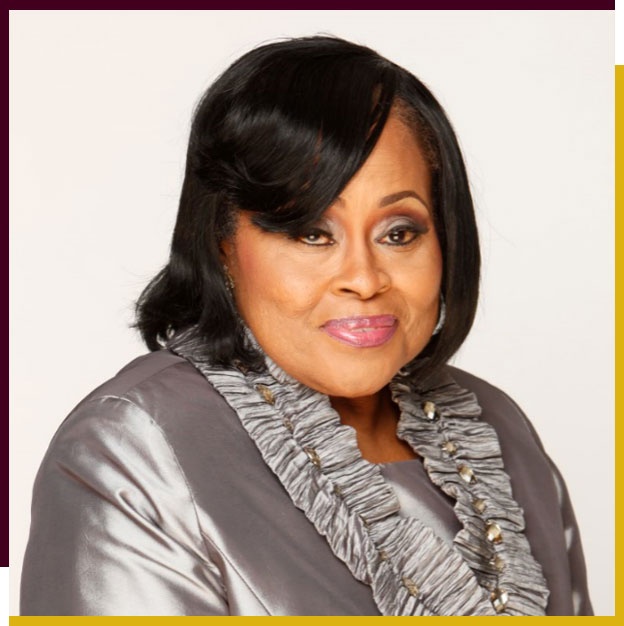 Minister Antoinette Carson
Minister Antoinette Carson, born November 13, is a native of Augusta, Georgia. She is the third child born to Mr. Moses and Mrs. Martha Reid.
Minister Carson's Christian life was early shaped by several Christian influences, the first being her mother. Mrs. Reid impressed on her daughter the significance of a commitment to the principles of Jesus Christ and how that would play a major role in the growth of her life. The Sunday School teachers at Liberty Baptist Church were the second influences in her Christian life.
It was when she heard a message on television by Rexx Humboard, however, that she responded to the voice of God and accepted Jesus Christ as her personal Lord and Savior. She became a member of the Liberty Baptist Church under the leadership of the late Rev. J.P. Murphy. She attended Sunday School, Baptist Training Union and was a member of the youth choir.
Minister Carson maintained membership at Liberty Baptist Church until she came to Atlanta. While in Atlanta, she united with the Greater Fairhill Baptist Church, under the leadership of the late Pastor J.E. Jones. A faithful saint of God, Mother Viola Stephens, influenced her work and ministry. She was nurtured in the faith and exposed to the deeper truths of God's spiritual gifts. During this time, she began the lifelong practice of yielding herself to operate in God's will for her life.
Minister Carson serves along with her husband, the Rev. Dr. Arthur Carson. Jr., at the Springfield Missionary Baptist Church. Minister Carson quietly moves in the direction God leads her, whether it is one-on-one counseling, praying for others, praying or her church, or preaching God's Word.
Minister Carson is a 1968 graduate of Lucy Lane High School in Augusta, Georgia. In 1972, she received her Bachelor of Arts Degree in Sociology. God began to lead her in a different direction, to pursue a Master's Degree in Education at Clark Atlanta University. She completed the requirements for this degree in 1975.
Minister Carson began her teaching career in the Atlanta Public School System as a substitute teacher. She later taught in a private Catholic School. Returning to the public school system, Minister Carson taught at Cleveland Avenue Elementary School for several years, serving as a classroom teacher and new teacher mentor. Her untiring dedication to the education of children is a deep love of hers. At the end of the 2010-2011 school year, she retired after 35 years of dedicated service as an educator.
Minister Carson is married to the Rev. Dr. Arthur Carson, Jr, whom God has greatly used to strengthen her life in the faith. She continues to fill the role as the Pastor's wife at Springfield Missionary Baptist Church. She is a proud mother of two wonderful children, Darrel and Kasheida, and the grandmother of ten wonderful grandchildren, Darien, Anthony, Lee, Anthony, Abby, Ethan, Gabe, Laylen, Kamryn and Khloe.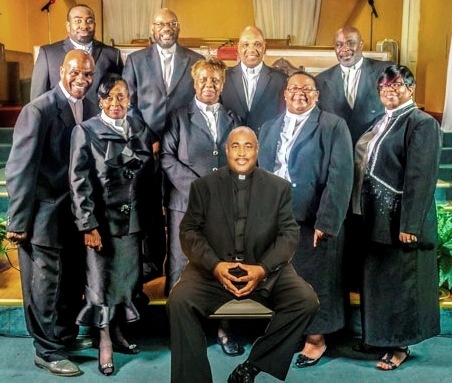 Rev. Dr. Arthur Carson, Jr. - Senior Pastor

Rev. Terry Ward - Assistant Pastor

Rev. Anthony Nixon - Youth Pastor

Minister Antoinette Carson

Rev. Annise Murphy

Rev. Elaine McCoy
Rev. Howard Harden

Rev. Quintus Billings

Rev. Yossarian Tomlinson

Rev. Alfred Watkins

Rev. Nelma Henry

Rev. Diego Daniels

"To be a beacon of light in the lives of people by taking the Good News of Jesus Christ wherever they are."
In 1876, a small group of believers who were touched by God saw the need for a place to worship in the Scotts Crossing community in Northwest Atlanta.
Responding to the call, the people organized a church. W.J. Scott, a black businessman who lived in the area, donated nearly two acres of land at 1817 Hollywood Road. Many people were surprised by Mr. Scott's generosity, considering the fact that he was not a Christian at that time.
Owners of the nearby Whitter Mill, which manufactured cotton, yarn, twine, and cord, provided the small congregation with the needed lumber. Volunteer laborers of the community gave freely of their time to build the edifice. It was one big room with a few windows and a potbellied stove in the middle of the floor. Once the building was complete a few months later, the members gathered to decide upon a name. They called their new place of worship the Springfield Missionary Baptist Church.
Mr. Scott, who previously was ordained as a minister, began serving as Pastor to this small group of people and served faithfully until his death in 1929. In subsequent years, several men called by God from the community, served the small congregation. The list included the Rev. W. W. Watson, the Rev. D. K. Gordon, and the Rev. W. H. Dixon. In 1947, the Rev. S. Randolph was called to serve as pastor; he and his wife Mrs. Donnie Randolph were faithful in their commitment to God and the church. They retired in 1976.
During the 29 years that Rev. and Mrs. Randolph served the members of Springfield, the church grew in both spirit and number. The old church structure was totally remodeled during his tenure. Central air and heating were installed and the church purchased a new organ and piano.
In October 1976, Rev. Randolph, having grown physically tired from his labor, retired as Pastor, and served as Pastor Emeritus until his death in June 1982. Upon his retirement, he and Sister Randolph were honored for their years of hard work and faithful service; they were toasted at a lavish banquet. Members fondly remember Rev. Randolph, mostly for his profound teachings from the Holy Scriptures and his genuine love and understanding of people.
On September 26, 1976, the Springfield family extended a call for a new minister. After hearing from several candidates, they chose a fiery-tongued, young seminary student named Arthur Carson, Jr. Already an ordained Baptist Minister, the Orlando, Florida native was attending the Interdenominational Theological Center of Morehouse School of Religion in Atlanta. On October 10, 1976, he accepted Springfield's call and officially became Pastor on November 7, 1976. In the early 80's, the Springfield Family, under Rev. Carson's leadership, and following a vision given him by God, began making plans to build a new place of worship in the Scott's Crossing Community. A committee was formed to find out what property was available in this area. Later, Springfield members decided to meet with Mr. S. H. Hudson to negotiate a purchase price for the property. At the time twenty-eight acres were available. In 1984, the church agreed to purchase ten of the twenty-eight acres. Five were brought with a cash payment of $75,000. In November 1985, before the last five acres could be paid off, Mr. Hudson donated the remainder of the land. The building program moved forward, and on Sunday, December 3, 1989, the Springfield family marched into its new edifice.
Under the leadership of Dr. Carson and his wife Minister Antoinette Carson, Springfield's continued growth can be seen spiritually and numerically. They strongly urge us to seek to win others to the Lord, to diligently study the Bible, to have a deep, meaningful prayer life, and to engage in a ministry of caring for each other. These components will contribute to even more growth as the members reach out into the community to make Christ known.
Years later in 2010, after spending countless moments with God, a new vision far more that we could ever imagine was revealed to our Shepherd Dr. Arthur Carson, Jr. Being obedient, prayed up and following God's vision, plans were made to build a new place of worship connecting the original vision.
On August 28, 2016 we moved out of the building so that the construction of the new building could begin. We were blessed by God to move back to our old sanctuary at 1817 Hollywood Road, where the Rock of Salvation Christian Church was worshipping. We were able to share this facility for thirteen months. On May 8, 2017, the previous building flooded and a project to restore the building was initiated.
On September 9, 2017, the vision was finally realized and Springfield celebrated its' move into a new edifice that seats 500 souls. In January 2018, the new building was named "Springfield Missionary Baptist Church Worship Center" and the previous restored building was named the "Carson-Randolph Annex".
TO GOD BE THE GLORY for the great things He has done.